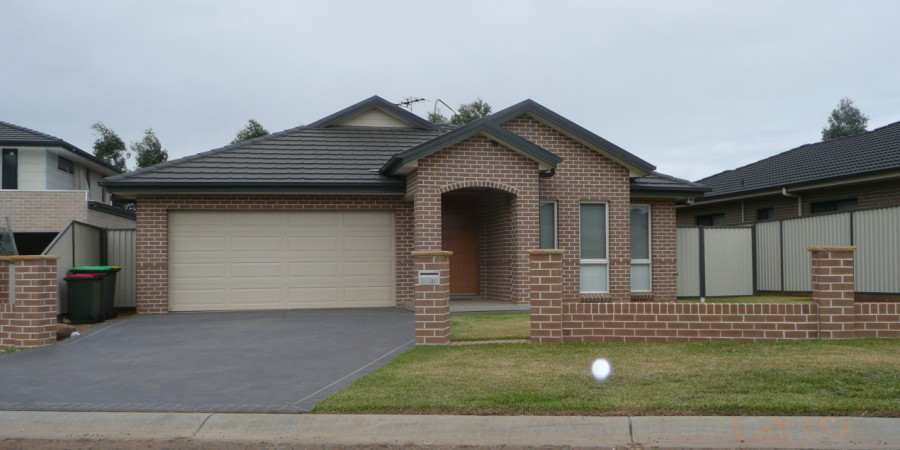 Commercial, industrial, institutional and multiple-occupancy developments
Residential developments
Alterations and extensions
Buying/selling properties
Sewerage Service Diagrams show the location of private drainage pipes on a property to the point where they connect to the sewer network owned by the local authority. When doing drainage work on a residential, commercial or industrial property, plumbers and drainers are required to submit an updated or new sewerage service diagram to NSW Fair Trading and the property owner at the completion of the drainage work. In the Sydney, Illawarra and Blue Mountains areas, Sydney Water retains these drawings. Outside these regions, generally local councils are responsible.
Typical Sewerage Service Diagram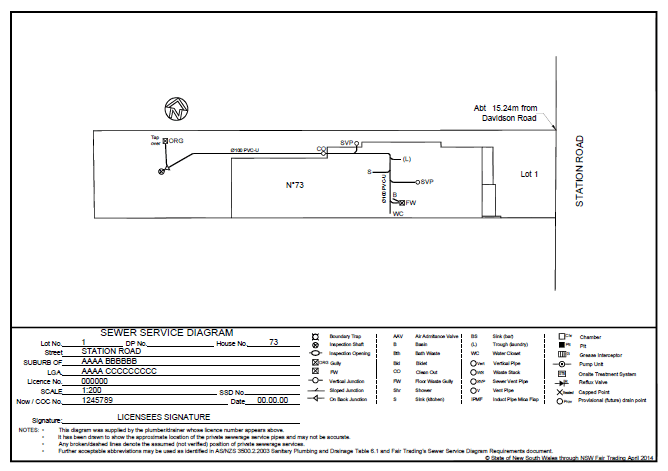 If you need to get a copy of the existing SSD, there are two options:
Order directly from Sewerage Service Diagram, where we complete the process of obtaining the existing sewerage service diagram for you. [order here]
Order directly from Sydney Water Tap in™ where you will be required to register and set up an account with Sydney Water prior to lodging your order. [order from Sydney Water Tap in]
For either option, charges apply.
When we prepare new sewerage service diagrams, we need to have details about property boundaries and building placement and dimensions. You may be asked to provide us with a copy of the property's site and floor plans where this information is located.
The following is an image of a typical site and floor plan to help you identify this document and information.
For a complete guide to obtaining a new sewerage diagram, please go to Home Owner, Buyer or  Seller section under the Services drop down menu. [Provide link to Services drop down men here.]
If you have a copy of the site and floor plans for the property on which the new drainage has been installed, you can draw these changes directly onto the site/floor plan. You can then scan this document and email it to us. Alternatively, you can post it to us. We use this information to prepare the final sewerage service diagram for you to send to NSW Fair Trading. Please refer to the Information Package for Licensees under the Services drop down menu. [Link]
If you don't have site and floor plans, you have two options: